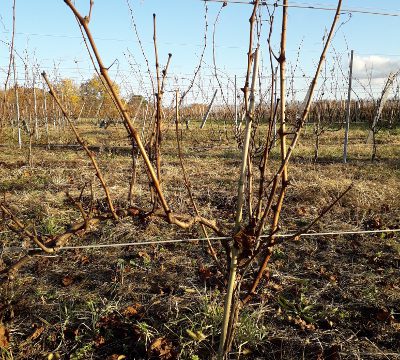 Published on04 December 2017
Go back to the 2017 harvest which was characterized by weak yield. We really lost about 50% of the harvest due to late frosts by the end of April 2017. We thought some Merlot grapes, lightly affected by the freezing cold, would survive. Unfortunately, they fell down, destroyed by frost.
For the 18th year, we are getting ready to work again in the vineyards, till the end of February, to cut and put down the woods. March and April will be dedicated to repairing trellising (wire, stakes, tips…) and to bending the astes, woods which will provide the future fruit.
This year, we will have much more work with our Malbec plantation, which is already 4 years old.
At the winery, during the first quarter, we will bottle the 2016 vintage which will be tasted by June 2018. We will also bottle our Bordeaux Rosé which our customers, fans of Rosé, are eager to taste.
We have dedicated one web page to our environmental actions, which are now a guiding principle at the winery, in the vineyard, since this approach (ISO, HVE) is so important to us.